Dubai Real Estate Outlook & Forecast 2019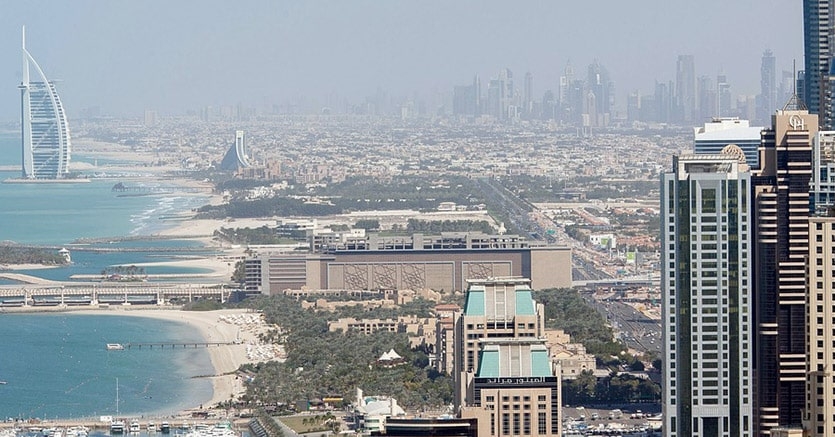 2019 could be a very big and positive year for Dubai real estate. There are multiple reasons for this:

a.) Soft sentiments in 2018 could rebound positively & effectively in 2019

b.) A lot of piled up investments could be released if attracted correctly

c.) Lessons learnt by the real estate fraternity in the past couple of years

d.) Bottoming out of the property market …. and a lot more.


Dubai real estate has been the cynosure of all eyes in the past decade and being the kind of global city that Dubai is, this comes as no surprise. Dubai has moved leaps and bounds in terms of business growth, tourism, education, import & export, trade in general and so much more. It is the center of the world in much sense as many businesses from across the globe use Dubai as the hub for all their activities. It is definitely a global address.

Western, Asian, European, Chinese investors, business men – all of them prefer Dubai in some way or the other to keep their businesses global in the real sense. With the superb infrastructure, public facilities, transport, entertainment, malls and all other modern & sophisticated living facilities that Dubai offers, it has also now grown tremendously as a preferred real estate investment destination in the world.

Buying and investing in Dubai real estate comes with its own challenges and opportunities. However if you really study the Dubai property market well and understand the nuances of Dubai property investment, you can definitely reap rewards in terms of good return on investment as well as good capital appreciation on the money that you have invested. Dubai real estate in 2019 holds a lot of promise and excitement along with a hint of challenges.



Let us look at a few critical parameters to check the Dubai property market growth trends and also to find out the real estate opportunities in Dubai real estate in this new year of 2019.




A glimpse of Dubai real estate & property market performances in 2017 & 2018



They say that history repeats itself and also that a one should plan his future by learning from the past. Therefore as we try to gauge & predict the behavior of Dubai real estate & property market in the year 2019, it would be prudent to understand how it has performed in the last couple of years. Dubai real in 2017 and Dubai real estate in 2018 – it is absolutely necessary to understand both of these before speaking about Dubai real estate in 2019.

Dubai property prices saw some definitive corrections and a very dull period between 2015 start and 2016 end. As the consolidation happened during this turbulent & shaky period of almost 24 months, the next year that is the period from 2017 beginning to 2017 end was quite action packed and fruitful in many ways.

Dubai property market and prices did recover during this patch and motored along with quite some intensity.

As per some of the leading property consultants in Dubai, the sale prices did not fluctuate much apart from a marginal decrease of below 6%. The rental prices also came down marginally by about 7% in 2017.

With so much action, construction, price rise, investments happening in the past two decades in the Dubai real estate market, a marginal drop like this would still count as healthy and positive in the year 2017.



Challenges for Dubai real estate in 2019

We know that in business the law of averages catches up at some time or the other. Also incumbency is factor that is bound to show its fangs now and again. This is what happened to Dubai real estate prices and sales in the year 2018 after the relatively rosy period in 2017. If one looks at the larger picture, Dubai real estate has been on gradual downward trend for almost 3 years in a row with 2017 in between providing some respite. However with 2018 being so challenging in terms of sales and price decline, we need to try and identify some pertinent issues:

Most of the experts and analysts that have been studying the Dubai real estate market have expressed that Dubai's property market, in all probability; will continue to spiral down throughout the year of 2019. The prices are expected to bottom out during this year and stay in recovery phase till almost 2020 as it is obvious that there is a lot of supply that will hit the Dubai property market with not such a strong demand to absorb it.

S&P Global Ratings, the world's leading provider of credit ratings – has opined that the real estate prices here will come down by a further 10 – 15 percent till around the year 2020.


Office space supply

Apart from the 23% transaction volume drop in 2018 in comparison to 2017, Dubai real estate has a host of other challenges to tackle in the New Year.

The office sector in Dubai real estate has not been performing too well and as per numbers collated from various sources, the vacancy rates in the office space sector has increased by around 10 percent in the combined period of the second and third quarter of 2018.

Again with respect to the same period of the year 2017, the office vacancy rates had decreased by around 7 percent.

As the percentage of office space vacancy enlarged during 2018, it is obvious that the spill over will go into the new year of 2019 and there will be a substantial increase in the office space supply in 2019 in Dubai. How will the Dubai market absorb the new office space supply during 2019 is a major question for the entire real estate industry. There are prudent steps being taken to address this situation and which we will discuss in the remaining part of this article.


Decline in prices in 2018

As per reports covering Dubai real estate in Q2-Q3 2018 by JLL, there are some important numbers to be considered:



Sale prices for apartments and villas in Q2 2018



This period witnessed a 5.5% reduction in sales price for apartments along with a 6.8% decrease in sale price for villas in comparison to the year 2017.




Rental values for apartments and villas in Q2 2018



This period witnessed a 7.9% decrease in rents for apartments along with a 11.2% decrease in rents for villas in comparison to the year 2017.




Sale prices for apartments and villas in Q3 2018



This period witnessed a 7% decrease in sale prices for apartments along with a reduction of around 8% in sale prices for villas in comparison to the year 2017.




Rental values for apartments and villas in Q3 2018



This period witnessed a 10% decrease in rents for apartments along with a 9% decrease in rental rates for villas in comparison to the year 2017.


Possible reasons for the decline
Confusion over VAT introduction

The beginning of the year 2018 saw the introduction of VAT (value added tax) in the UAE. Many businesses are now under the rules and regulations of VAT and have definitely been impacted in some way. Although in general, residential real estate & property in UAE has been kept out of the VAT implications, there are other VAT affected expenses that a property developer or property agent has to bear. This could also have been a very tiny factor in the overall Dubai property market scenario.


Oil price decrease

There was a definite negative impact of the 2014 decrease in oil prices to the UAE economy which reflected across all market segments and especially the Dubai real estate market. Real estate being a highly capital intensive industry is also very sensitive to any fluctuations that impact the economy. This applies strongly to UAE real estate markets because it is literally a global market and any minute fluctuations tend get magnified multiple times.

Also, although UAE is not an oil economy anymore, oil price does have a bearing on the overall economy to some extent. Therefore this one factor has definitely brought in a bit of slow down to the real estate growth story in Dubai.


Dirham (AED) performing strongly

The UAE has grown economically and is now more powerful in terms of currency too. The UAE Dirham (AED) has grown stronger in terms of value in comparison to a few GCC, MENA countries and also against many other countries like India, China, Pakistan, United Kingdom, etc. This has meant that the property and real estate investors from these regions and these countries have to pay more to procure a real estate investment in Dubai. This also has been a major factor in many potential property buyers deferring their Dubai property purchase decisions and affecting a sales decline in Dubai.

It is no secret that citizens of India and Pakistan invest very heavily in Dubai properties and have been traditionally the two of the biggest property investors in UAE. However between the start of the year 2018 and around the fag end of 2018, the Indian rupee dipped in valuation by around 14 percent and the Pakistani Rupee dipped valuation by approximately 17 per cent. This major down turn in their respective currencies impacted the buying and investment decisions of many investors from both of these countries. Of course when two of your traditionally strong investors reduce their investments, the overall impact is huge and therefore a strong dip has been witnessed through the entire course of 2018 in the Dubai real estate market.


Mortgage Limit - another factor

When the Dubai real estate market was at its peak and a cooling down of the market was necessary, the government introduced a cap on the mortgage allowed. Of course this did help stabilize the rampant rise of real estate prices in Dubai and also affected the overall purchase decisions of thousands of aspirants. To this day this factor is considered a strong reason for the decrease in demand and a constant reduction in real estate prices in Dubai.

As of today a local Emirati has to pay around 20 percent as margin money or upfront payment and then avail mortgage on the balance 80 per cent. Expatriates and foreigners have to shell out around 25 percent as margin money or upfront payment. The balance of 75 percent can come through bank mortgage. Dubai real estate and other major markets are expat driven with expats making up almost 90 per cent of the population in Dubai. The 75 per cent limit set on mortgage is believed to have been a huge factor in adversely affecting the huge consumer base of expats wanting to invest in Dubai real estate.

In 2019 there is a lot of expectation that there would be changes to the mortgage cap and that there might be relaxation in the 25% down payment norm. Many top stakeholders in the Dubai real estate industry have suggested and requested for reduction the margin money percentage to enable a momentum in the market. In case this happens many fence sitters would definitely jump in the property buying fray and Dubai real estate market could see a lot of positive action & traction immediately.


Mismatch of demand and supply

Dubai has been a land of riches and everything that is larger than life. Right from luxury cars to malls to extravagant jewelry, you will find them all here in Dubai. Well in all these years this same trend has reflected in the Dubai real estate market too. Real estate development companies in Dubai have developed plush and luxurious properties for highly discerning & affluent clients from across the globe. But now with the demand for luxury properties coming down drastically and people looking for more down to earth properties, affordable housing in Dubai has been on the rise for the past couple of years.

Although affordable residential units in Dubai have ensured some buying momentum, they have brought in their own set of challenges too. As the residential units have become affordable, developers are going overboard and now apparently there are an additional 10,000 units which are set to be delivered in 2018 and more than 70,000 units right slated for handover at the start of Expo 2020.


So one of the challenges is now of oversupply.


There is hardly any organic demand in Dubai. All the housing demand is from the expat community - middle class or upper class.
Any slight fluctuation in the local economy or global economy affects Dubai real estate real time because the target audience is global.
In 2019, property prices in Dubai real estate are expected to continue to come down as the realization of residential supply will more than double the number of units which have been under construction from past years.

Downtown Dubai, Mohammed Bin Rashid City, Jumeirah Village Circle, Business bay, southeast and southwest parts of Dubai are predicted to provide a huge supply of residential units in the coming years. Oversupply is a major challenge to all major real estate developers in Dubai and the handling of this issue will be the key to the well-being of Dubai real estate in 2019.


Dubai real estate supply 2019 in detail

As per leading property portals in Dubai there are almost 34,000 additional residential units including 29,115 apartments and 4,867 villas slated to be delivered in 2019. Most of these under construction residential projects in Dubai have almost reached 3/4th of their construction and the developers are rushing to complete them before 2019 ends.

Almost 5000 units mentioned in the above data are villas/townhouses which would fall under the high ticket size bracket.

Apart from a lot of other names & brands, the above mentioned units are from Nshama in Town Square, a sizeable number of units from Damac and also some substantial number of units from Emaar between the areas of Arabian Ranches, Downtown Dubai, Dubai Creek, and Dubai Hills.


Real estate deals in Dubai - Comparing 2017 and 2018


A very good aspect of Dubai real estate is its transparency. One can have all the numbers and volumes from the Dubai Land Department (DLD).

Total number of property transactions till September 2018 as per DLD = 39,802 translating to AED 162 billion property investment.


During the same period in 2017, total number of property transactions = 52,170 translating to AED 204 billion property investment.

Therefore as is obvious from the above statistics – the number of property transactions or the deal volume has decreased by 23% in the year 2018 compared to the year 2017.


Real estate hotspots in Dubai in 2018

Some of the locations and areas in Dubai that did very well in terms of real estate deals and transactions in 2018 are as follows. These are the areas to look out for in 2019 as well:

Business Bay - 2,644 transactions for AED 5.3 billion

Dubai Marina - 1,972 transactions for AED 4 billion.


Areas in Dubai with maximum Off-plan sales in 2018

Mohammed bin Rashid City - 2,000 plus transactions

Business Bay – approximately 2,000 transactions

Jumeirah Village Circle - 1,000 plus transactions.

There are multiple factors that have worked for these locations and that includes the right planning, credibility of the developers and the right real estate products.


Mohammed bin Rashid City has been moving up the real estate charts in Dubai very gradually but surely. Sobha developers have come up with the right mix property options in terms of size and price in Mohammed bin Rashid City. This has attracted a lot of Asian buyers including India, Pakistani and also Chinese citizens.

Business Bay has definitely been growing in terms of popularity and the rich blend of real estate developments & real estate developers in this location has helped. Almost all the big players including Damac, Deyaar, Danube and Omniyat are now present in Business Bay.

Jumeirah Village Circle has been a traditionally favourite location for expats, families looking for a nice area and the developments by Nakheel and even good brands like Ellington have definitely helped.


New real estate units delivered in Dubai – 2018


The apparent slowdown in sales in 2018 has not ruffled UAE developers too much and they are finishing their constructions and also handing possessions mostly on time.

Business Bay witnessed nearly 1,446 apartments and serviced apartments being delivered.

Burj Khalifa area witnessed 905 apartments being brought on in the form of two big projects.

Dubai Properties brought in 669 townhomes in Arabella, Mudon.

Jumeirah Village Circle witnessed 1,577 apartments and townhomes being delivered.

Al Furjan witnessed almost 1,207 townhomes, apartments and serviced apartments being supplied in its area.


Other delivered units & projects in Dubai – 2018

Mira Oasis in Reem by Emaar is a super project with more than 3 to 4 bedroom 400 townhouses. The first phase in Mira Oasis, Reem has been delivered in 2018. Billed as the contemporary townhouse community in Reem, the entire project aims to have 1,300 townhouses post completion.

Another very successful project Damac Hills witnessed close to 295 villas being given over in the phases of Turf, Flora and Field.There were 561 villas given in Arabian Ranches II with Samara, Rosa, Rasha and Yasmin.

Al Khail Heights in Al Quoz witnessed around 1,880 units coming into its fold in the beginning of 2018.

Town Square by Nshama – a very popular project in terms of affordability also witnessed around 231 apartments and 370 townhomes for occupation in Hayat. There are almost 9 more projects expected to be ready by the end of 2018.


2019 – projects expected in Dubai

Akoya by Damac

An exclusive development in Al Barari

Downtown – 9 projects

Jumeirah Village Circle – 16 projects

Mohammed Bin Rashid City – Approximately 16 projects


What is the prediction for Dubai's real estate market performance in 2019?

The year 2018 has been a tough one for Dubai real estate but 2019 seems a bit more promising. One very important reason is the lessons that all concerned would have learned from the previous year. There are already some favorable indications that point towards a swift rebound and northwards growth of the Dubai real estate market for the next year as also for the near future. Let us try to understand what these indications area and what respite they would bring along with them.

Where there is supply there has to be demand to keep the whole equation balanced and healthy. As per the current developments in UAE and the immediate impact of one of the biggest global business event - Expo 2020, there have been a few growth projections for UAE from IMF (International Monetary Fund). In 2019 the comprehensive and all inclusive growth for UAE has been pegged at around 3.7 percent.

The major parameters that have been factored in to state this projection and prediction have been the following:



a.

UAE economy is stabilizing

: The price of oil will flutter and float in the range of USD Seventy per barrel. Also the fact that US sanctions on Iran have been re-introduced, the oil output from the Gulf region will have to be increased to meet the existing & additional global oil demand. This simply means more and immediate revenue for the Gulf region on the whole.

b.

Focus on non-oil economy

: Another important factor that has been considered is that the UAE has been pro-actively and diligently building its non-oil revenue stream or the non-oil economy. It has been actually successful in doing so and almost 70 per cent of the net economy is now poised to enlarge around it.

c.

Focus on infrastructure & growth

: Right from the fag end of 2013 when UAE won the bid for hosting Expo 2020, the UAE government has increased its expenses on infrastructure and development. As 2020 is just a year away now, it is anticipated that in 2019 the speed and the infusion of funds into the infrastructure and construction expansion will multiply and create a high impact boom for the UAE economy.

d.

Job creation

: The major driving categories that have fuelled job growth in the recent years have been construction, manufacturing and real estate. As per data shared by Dubai Statistics Center these 3 verticals have been responsible for engaging and employing almost close to 40 per cent Dubai's total labour force and approximately a whopping 30 per cent is due to the construction segment itself. 2019 will definitely see a lot of frantic construction activity due to the upcoming Expo 2020 and surely there will be a lot of jobs created in the sector for many years to come.


Global economy

Another important aspect is also the world economy in general. As Dubai is now one of the most visited tourist destinations on the planet, tourism is definitely a big revenue earner, job creator sector in the UAE. Any currency fluctuations in major markets like the US, China, India, Europe, etc will impact the tourism revenue here. This will also in many ways affect the amount of investments that are poured into the UAE by foreign investors.


Tough year behind – 2019 is looking optimistic

Demand for Dubai real estate still exists: Dubai is still one of the hot favourite in terms of many things including real estate investments. Foreign investors especially Indian, Pakistani, Saudis, British nationals and so many others are still looking for good property options in locations like Dubai Marina, Downtown Dubai, Palm Jumeirah, Mohammed bin Rashid City, Jumeirah Village Circle, Arabian Ranches and other upcoming locations in Dubai.

Simplifying documentations through REST: A superb initiative by the Dubai Land Department, Real Estate Self Transaction (REST) is a smart digital platform that will almost do away with paper documentation for during sale or rental transactions. This will make the property investment process for an investor easy, safe, convenient, fast and affordable too. The plan to implement this system is by the year 2020 and the introduction of REST will surely encourage more and more investors to buy properties in Dubai.

Dubai Plan 2021: The Dubai government has been taking rapid strides towards implementing various people friendly initiatives. These are sure to help generate more affinity towards making Dubai one's home and also in raising the interest of property investors towards Dubai. One such initiative is Dubai Plan 2021. It is a technological integration between the public and private sectors in the UAE and it is now utilized with the Dubai Land Department agreement to help with e-mortgages along with Dubai Islamic Bank.

Ownership changes: There is a lot of positive buzz around this particular announcement that was made in Dubai around May 2018. It is about providing 100% ownership to foreign business owners and also offering 10-year residency visas to research and technological field professionals with certain skill sets. This move would definitely encourage more talent to come on Dubai shores and also improve the vast diversity further. It will actually change the perspective of millions of people who will now look to Dubai as a permanent home, as a family destination and as a country to live in rather than just a place to work & make money.

Retiring in UAE: Keeping the idea of making Dubai a permanent abode rather than just a temporary money making zone, the announcement about 5-year residency visas was made in 2018. If implemented, this happens to be great news for people who are close to retirement age and will also encourage more and more people to call Dubai their real home.

Mortgage cap change: Although this has not been announced, a lower margin contribution or a higher loan percentage on property purchase is apparently being mulled over the government. This move will surely increase the buying capacity and the buying will of thousands of Dubai property seekers.

Affordable projects, flexible payment plans: Almost all real estate developers in Dubai have now jumped on the affordable housing bandwagon and are now trying to attract overseas property buyers from upper class to the middle class segments. Apart from the property prices these Dubai property developers are also offering some of the most flexible payment plans, fixed return on investments and a lot more to help a buyer make that positive decision.


Summary

In the immediate future that is the beginning of 2019, the Dubai real estate market will have a lot challenges and it will be difficult to make one's mind whether to invest or not. However, in the long run Dubai real estate is still going to be robust and rewarding as the government has a will and the courage to implement strong initiatives.



The property market in Dubai is going to be uncertain and there are turbulent times ahead. Again one has to bear in mind that where there are uncertainties, there are also opportunities and as a property investor, you will have a lot of good deals on the plate. If one can

invest in Dubai properties in 2019

and hold on for a while, then you will surely have a winner in your real estate investment portfolio.
---
---