What is Dubai Real Estate Self Transaction platform (REST)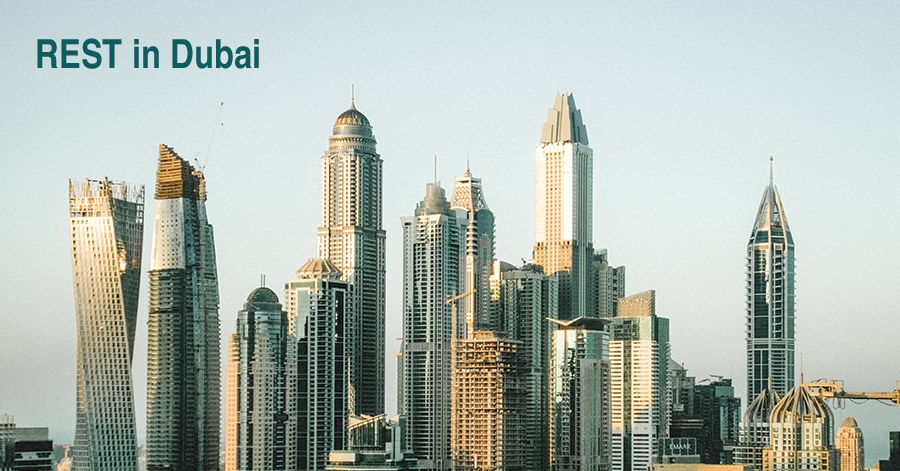 In a move that will definitely become a game changer, there has been a major announcement by Dubai Land Department (DLD) to move all Dubai real estate transactions online. This is indeed a big step and will go a long way in solidifying Dubai as a global real estate and property investment destination.

Overseas buyers who make a large chunk of the real estate buying and selling community in Dubai will have the facility to do so from the confines of their homes in their countries. This will encourage more people from all corners of the globe to get into real estate transactions in Dubai easily.

For example, a person living outside Dubai can simply ask his relative or friend living in Dubai to do the physical inspections of properties that he is interested in and once the choice is frozen he or she can simply do the complete transaction online without even setting foot on Dubai soil.

Barring some initial teething issues, this step will definitely encourage transparency and ease the process of buying and renting homes in the UAE region.

What is REST?




With REST coming into force very soon, possibly by the first quarter of 2020, all real estate investors, sellers, landlords can literally rest easy as there will be no pressure on them to travel and be physically present for registering any Dubai real estate transactions.

As announced recently by DLD, REST stands for Real Estate Self Transaction (REST), a platform for conducting real estate trading and transactions with multiple parties anywhere and anytime. DLD is targeting to completely develop this system and integrate the same into Dubai property transactions by early 2020.



Reactions to REST in Dubai




Many real estate professionals including Dubai real estate brokers, property developers in Dubai have welcomed this positive move by DLD. As per them any official measure that promotes transparency and eases the process of buying or renting in Dubai and makes the process simpler & easier for consumers, is definitely good.

There rea property players who have admitted that this will pose a huge challenge to real estate agents and will make them become more professional in the days to come. A real estate agent in Dubai will have to bring real value to the table when he or she is part of any real estate deal after the implementation of REST.

Although the online platform will make it easy for a person to register the transactions, the real estate agents' role of taking care of the inspections, negotiating rates, qualifying buyers and dealing with the physical side of real estate will in fact come more to the forefront now.

All said and done most of the real estate experts across Dubai and also across the globe that this move will have a very strong impact on the Dubai property market in a very a positive sense. This move of bring REST to the table by DLD also reinforces the unwavering commitment of the Dubai government to transparency, digitizing the economy and to ease the way of life in general in Dubai. These are all very good growth signals for the overall real estate and even other markets in Dubai and the UAE region. This also greatly boost Dubai's image as a truly global city where the whole world can actually stay, invest and participate with complete transparency.

As the entire globe moves towards paperless technology, there are very few governments who have taken such concrete steps to make this a reality. This initiative by the Dubai government thus stands out as a testament and this will actually facilitate and not disrupt the UAE and Dubai real estate industry. With the advent of REST, real estate transactions will be faster, easier, simpler and a lot more efficient. This will be true for foreign buyers and also for the real busy people in the UAE region too. Professional real estate agents and property brokers in Dubai will still surely find their space in terms of providing value to real estate transactions.



As a world class location, Dubai is definitely seeing some of the most modern, sophisticated infrastructure developments including roads, metro connectivity, modern travel options and better life support systems. The real estate development and the quality of property options in Dubai will simply blow your mind away. These are some of the best, contemporary homes and offices that are available in any corner of the world today. Some of the buildings in Dubai have become global landmarks and the most elite in the world covet a piece of the Dubai real estate pie.

REST conclusion




The decision to implement and bring into effect a system like REST will make sure that like the quality of constructions in Dubai real estate, the quality of the supporting service industry mainly the real estate agencies and brokerage houses will go up a notch higher. This is simply because there will be no room for the mediocre. Only the best and the most professional real estate brokers will now survive and function in the Dubai real estate market. New players will definitely not enter Dubai real estate market without getting their homework done thoroughly as the level of transparency will ensure that only the most well–equipped, skilled and updated real estate brokers will survive in the mature & developed real estate space in Dubai. The new Dubai real estate play will now demand more proficiency, more diligence, more accountability and a completely professional approach from everyone concerned with the real estate fraternity. Real estate brokers and property consultancies will now have to really focus on delivering precise information, giving world class service, adding value in every possible way and also ensuring that clients get the best possible deals with maximum transparency from their end too.

We at PropertySouk.ae also feel that this is surely and unquestionably a super positive progressive move by the Dubai government and DLD to clear the clutter, improve quality and increase Dubai real estate industry standards further and across all spectrums of the property cycle.
---
---